Strictly check the quality and conduct rigorous quality control to ensure the production of high-quality semi-trailers.
Our team visit customers, industry leaders and standard makers all over the world, summarize customer needs on site
Fully applied Pro / E 3D design to provide effective support for structure improvement
Apply finite element analysis to provide effective support to lighten the structure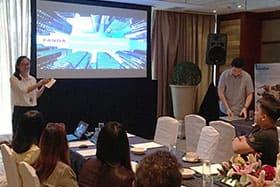 A wide variety of forums provide a platform for technique exchanges and exploring industry prospects
Our mission is to provide high-quality products and services, realize our business value and adopt effective control on technologies and manufacturing methods. We also hammer at controlling human resources, machine design, raw materials, processing methods, test methods, and the prduction environment to maintain stable quality
Quality is determined by raw materials and spare parts, we have strict cooperation conditions with the suppliers to gurantee trailer quality
World-class producing equipment with excellent manufacturing capability is our backbone for high quality products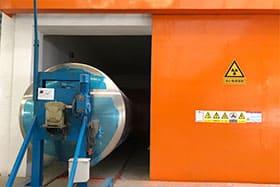 Each hazardous chemicals tanker must pass strict X-ray testing to ensure welding quality required by standard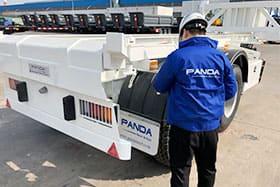 Ensure painting film thickness to meet the standard and also guarantee durable painting life
Each vehicle will be tested before supply to customers, making sure to supply perfect products around the world.
Changing is the only permanence. Each year, we will apply new patented technologies to our trailers to make the design more reasonable, durable and lighter. Now we still keep on moving…